ABWE Canada is also at work in countries that restrict evangelism.
Giving Projects at ABWE Canada
ABWE Canada's giving projects raise financial resources for special crisis and ministry needs and building projects.
Your financial assistance for crisis and ministry needs gives missionaries and local believers the resources to share the love of Christ in practical ways. These needs include everything from food and clothing after a natural disaster to special medical equipment to help newborns survive their arrival into the world. When you give to building projects, your gifts help to build hospitals, camps, ministry centres, and schools where thousands of individuals can hear the good news annually.
From medical ministries and education, to evangelism, discipleship, and social assistance, your partnership with ABWE Canada allows the love of Jesus to be known around the world.
Resourcing & supporting churches in Canada to reach the lost in their communities
Project Goal: $25,000
What is EveryEthne?
With rapid globalization, more people from around the world are coming to North America. The Church has a unique opportunity to reach people from places we traditionally send missionaries; people from remote areas of the world are increasingly coming to North America. In addition, a great need exists to reach the unchurched living in the increasingly post-Christian context of North America. Only 20% of individuals born after 1980 are active in a local church. Our passion is to be on mission with the Church to reach EveryEthne in North America through a disciple-making movement that multiples leaders and churches. This initiative is focused on seeing the Church advance, mobilize, and multiply.
EveryEthne partners with local churches in three primary areas.
          1. Church Advancement – Growing the health and capacity of churches
          2. Church Mobilization – Creating a "lost-to-leading" culture for disciple-making
          3. Church Multiplication – Collaborating with churches to plant churches for gospel saturation
Many Canadian churches are focusing on survival or addition, but few are reproducing in a way that allows them to reach the people that live in their surrounding community.
EveryEthne offers churches:
          -Coaching by pastors with a combined 80 years in leadership
          -Tools to help churches grow and reach the community around them
          -Guidance from experienced church planters
Will you help us help churches in Canada?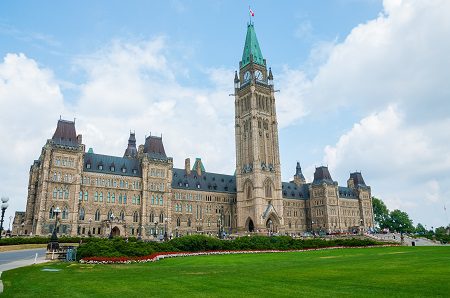 Give now by calling 1-877-690-1009 or see other Ways to Give or by using the giving form below!
(All donations go directly to the project, except for the one-time brochure printing/mailing costs.)
Izulu Orphan Project
Project # 0762328
Call for Help in Lockdown! They have run out of food!
The Izulu Orphanage in South Africa has run out of food and due to the Covid-19 crisis, they have more and more families arriving at their gate each day looking for help. The orphanage distributes food to the elderly, child-headed families, households with no income, self-employed people and households where government grants were still in process when the crisis began. There are so many that are suffering as the country is in lockdown, and the Orphange needs your help to prevent locals from starvation.
Approximately $50 Cdn feeds a family of 4 for 3 weeks.
No-one should have to suffer with hunger during this crisis! Can you help?
Compassion – Africa: Uganda
Project # 0717148-002
Kings' Norton Foundation Uganda is a registered Christian charity with a vision of transforming society through education and practical ways that lift communities from material, knowledge, and spiritual poverty. KNFU works to break myths and superstition about children born with physical and learning disabilities and ensures they get quality education they deserve. KNFU also works with churches and other organized community groups to promote practical evangelism, socioeconomic development projects and uplifting the vulnerable in society.
Although the school is currently closed because of the pandemic, they are providing food to families that face starvation due to lack of income and/or access to food due to the virus.
The picture features the KNFU one-week family food pack being distributed during the pandemic.
No-one should have to suffer with hunger during this crisis! Can you help?
Give Now by using the form below or see our other Ways to Give
MESSAGE MAGAZINE
Subscribe to ABWE's award-winning Message magazine.