ABWE Canada is also at work in countries that restrict evangelism.
Giving Projects at ABWE Canada
ABWE Canada's giving projects raise financial resources for special crisis and ministry needs and building projects.
Your financial assistance for crisis and ministry needs gives missionaries and local believers the resources to share the love of Christ in practical ways. These needs include everything from food and clothing after a natural disaster to special medical equipment to help newborns survive their arrival into the world. When you give to building projects, your gifts help to build hospitals, camps, ministry centres, and schools where thousands of individuals can hear the good news annually.
From medical ministries and education, to evangelism, discipleship, and social assistance, your partnership with ABWE Canada allows the love of Jesus to be known around the world.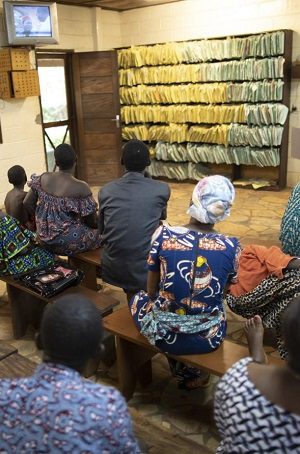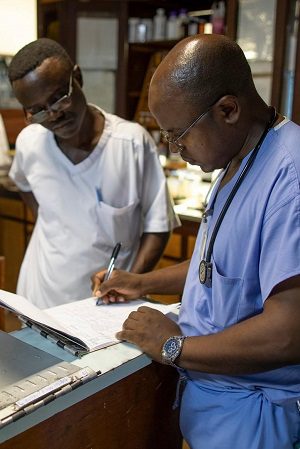 Togo needs our help!
Hôpital Baptiste Biblique (HBB), or Karolyn Kempton Memorial Christian Hospital, is the second busiest hospital in Togo, a country of over five million people. Opening in 1985, HBB is a 40-bed full service hospital providing care to over 2,500 inpatients annually (currently lower due to the pandemic), and averaging 60 to 80 outpatients per day.
The hospital not only provides excellent medical care to southern Togo and its neighbouring countries, but the HBB team is grounded in prayer and committed to evangelism and discipleship. Numerous churches exist today as a result of patients hearing the gospel of Jesus Christ and taking that good news home to their villages.
After 36 years in operation, the demand has outpaced the hospital's capacity and its equipment and facilities are in dire need of upgrading and expansion.
ABWE has launched a multi-phase project to see this happen; but in the meantime, there are two areas that need more immediate attention, and we are calling on our Canadian supporters to help us meet these needs.
Immediate Needs:
1. Equipment warehouse: converting existing container space into a climate-controlled environment to house sensitive medical equipment.
2. Workstation upgrades: replacing obsolete computers and servers to safeguard data and improve turn-around time for pharmacy orders, lab tests, and x-rays.
Will you help us help HBB?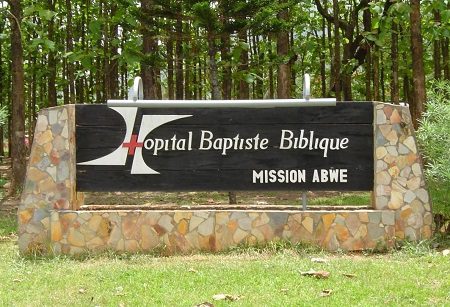 Give now by calling 1-877-690-1009 or see other Ways to Give or by using the giving form below!
(All donations go directly to the project, except for the one-time brochure printing/mailing costs.)
Ukraine Crisis Fund
Project # 0717408
Will you partner with us to help the Ukrainian people?
On February 24, President Vladimir Putin of the Russian Federation announced the invasion of Ukraine. Bombs are being heard throughout the country, tanks are rolling down the streets, and expats are evacuating as chaos ensues.
While visitors to the country can leave, many nationals cannot. We need partners to lift up the people of Ukraine and those missionaries who want to serve them. Will you partner with us through prayer or financial support?
Pray:
For the situation to be resolved peacefully
For our missionaries and Ukrainian churches to feel God's peace, strength, and courage
For clarity as missionaries discern how to continue serving
For missionaries to faithfully love and serve those around them
For those in Ukraine without a place to go
Give: The Ukraine Crisis fund provides resources to Ukrainians, missionaries, and partners serving Ukrainian communities in a time of upheaval and unrest, compassionately sharing the gospel with hurting people.
Give Now by using the form below OR see our other Ways to Give
Chandigarh Ministry

Live Global
Project # 0822158
 Offering Hope to the Uttermost in Northern India
"I will make you as a light for the nations that my salvation may reach the uttermost."  -Isaiah 49:6
Educate a child:
The Chandigarh Baptist school serves 1200 children who would otherwise not know they were created by God for a purpose. Girls like Pooja who was abandoned in a trash heap but rescued and adopted by a Christian widow and is now enrolled in class.
Empower a church:
Most churches in northwest India are merely living rooms of faithful men who have chosen a lifestyle of faith at great cost, usually disowned by family and ostracized from their community. However, they need support through training, resources and a living stipend to be a light for Christ in these dark places.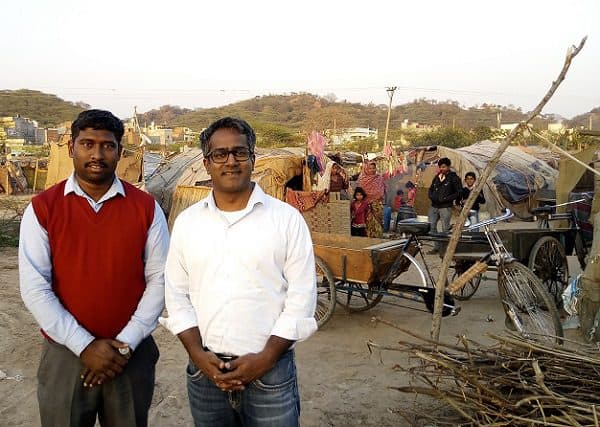 Impact a community:
There are many ways we can love and serve a needy community. Examples in this area include medical clinics, conducting visions tests to give away eyeglasses in a local slum, giving shoes to local kids, or handing out sleeping bags to those in straw huts so they can stay warm in the winter.
Will you partner with this ministry to help share the love of Christ to the vulnerable in Northern India?
Give Now by using the form below or see our other Ways to Give