Locations and ABWE Canada
We are passionate about training and multiplying Christian leaders, building up churches through evangelism and discipleship ministries, and sparking contagious missions movements around the world — so that everyone might find hope and life in Jesus Christ.
In countries with religious freedom, our missionaries share the gospel through a wide variety of ministries that consider each people group's unique culture, heritage, and needs.
In countries that restrict evangelism, we work through compassion ministries, medical, educational, humanitarian, business, and literacy projects to demonstrate Jesus' love and open their hearts to the truth.
Africa is a continent rich with opportunities to build on early mission work through well-established ABWE ministries, as well as start new works in unreached areas.
Asia represents both the birthplace of ABWE in 1927 and a region for growth through expansion of our teams alongside Asian partners on some of the newest and neediest fields.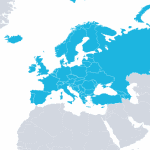 From post-Christian eastern Europe, to skeptical Western Europe, to Islamic societies in central Europe, our ministries in Europe aim to address a wide-range of worldviews.
In a land of heartbreaking contradictions, our teams are bringing hope through medical clinics, schools, community outreach, church planting, and pastoral training.
Our teams are using creative means to build redemptive relationships with Muslims, Hindus, Jews and other people groups in the Middle East.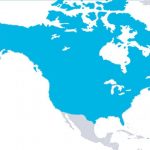 Our team's vision is to partner with local churches and ensure every person in North America has the opportunity to see, hear, and respond to the Good News of Jesus Christ.
ABWE Around the World
More than 1000 ABWE missionaries (American & Canadian) in 84 countries are multiplying leaders, churches, and missions movements among every people. As a result, approximately 5,000 churches have been started globally and, in many areas, national believers are now sending out their own missionaries to the nations.
Have questions? We would love to discuss how God is calling you.
Interested in beginning an application to serve with ABWE Canada?