COUNTRY
Peru in ABWE Canada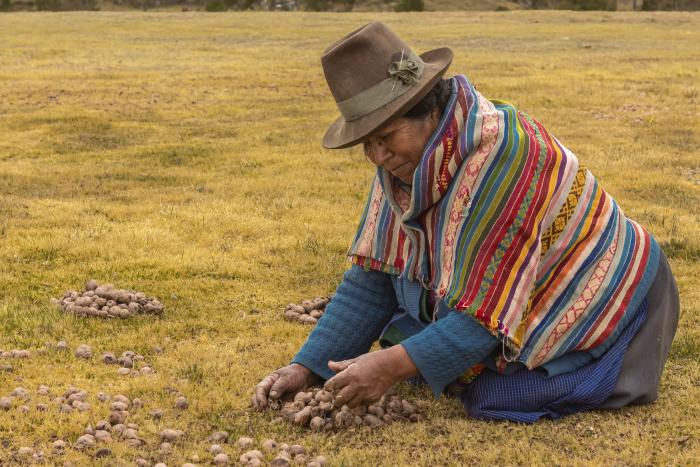 The Spiritual Need in Peru
Although the road has been marked by dark times of persecution and religious suppression, true Christianity is now growing in Peru — but Peruvians still need the gospel. Decades of faithful ministry by missionaries and local partners throughout the country has established a strong foundation on which to build a much needed missions-minded church.
As Peruvians continue to gain an international reputation for their rich cultural heritage, creative business strategies, and delicious cuisine, doors are opening for Peruvians to take the gospel to some of the most limited-access countries in the world. In fact, Peruvian missionaries from ABWE Canada partner churches are already serving in more 20 countries around the world.
However, much of this recent growth lacks the biblical leadership, maturity, and resources needed to keep it pressing forward. As a result, confusion, false teachings, cults and insidious lethargy threaten to erode the church's ability effectively participate in, and generously support, its obligation to world missions.
ABWE Canada in Peru
Since our first missionaries' arrival in 1938, God has used the ABWE Canada team to work alongside Peruvian partners to plant and strengthen churches in villages and major metropolitan cities throughout the country. Today, our primary goal is to empower Peruvians to take the gospel to where Christ is not yet named — both within and outside of our borders, and enable Peru to become a world-missions epicenter.
Through strategic locations in four of Peru's major cities (Iquitos in the Amazon jungle, Chiclayo along the northern coast, Arequipa in the Andes Mountains, and Lima), our team has access to nearly 40 percent of Peru's 32 million people. We are constantly expanding our ministries to strategically incorporate the Peruvian church in ministries like evangelism to unreached people groups, urban church planting, grade school education, our Christian liberal arts university, youth and sports ministries, crisis pregnancy centers, and theological education.
Will you help us build Peru into a world missions epicenter?
MINISTRY FOCUS
Children's Ministry
Church Platers
Counselling
Education
Evangelism & Discipleship
Healthcare
Theological Education
Women's Ministry
Written and Visual Communication
CALLED TO SERVE?
People all around the world are searching for hope, but many don't have someone to tell them about the hope found in Jesus. They need YOU. 
Contact us at ABWE Canada to find out how you can help.
Have questions? We would love to discuss how God is calling you.
Interested in beginning an application to serve with ABWE Canada?