COUNTRY
Jamaica and ABWE Canada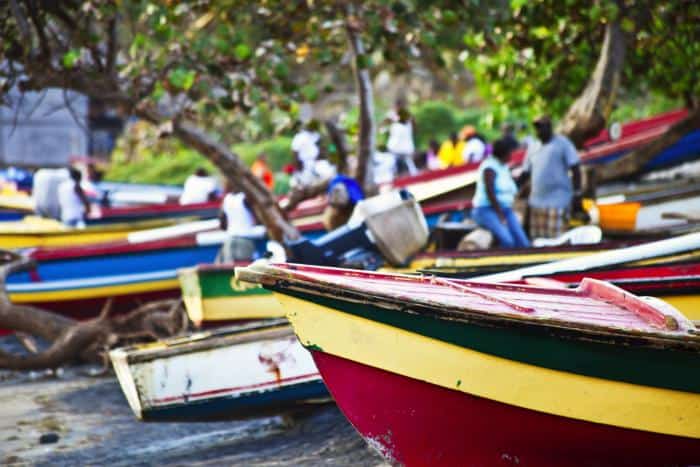 The Spiritual Need in Jamaica
Jamaica's religion is deeply rooted in its African heritage. Spirit elements are woven throughout the "Christian" denominations, and Rastafarianism has a strong hold here.
The Rastafari movement, or Rasta, is a religious movement that began in the 1930s in Jamaica. At that time, the country was predominantly Christian, with 98 percent of the inhabitants being black descendants of slaves. Today, more than 70,000 Chinese and 90,000 East Indians live in Jamaica. These populations are accepting of church-planting, young men and women sharing the Gospel, and youth workers reaching out to their children.
ABWE Canada in Jamaica
ABWE Canada first established missionaries in Jamaica in 1999. Today, additional personnel are needed to help train national pastors, to strengthen the existing evangelical congregations who are struggling for survival, and to help Jamaican pastors plant local Baptist churches.
Our team is looking for missionaries who are willing to work alongside Jamaican pastors. We need team members who have experience building relationships, sharing the Gospel, making disciples and teaching the Bible. Additional skills in accounting, business, construction, administration, youth ministry, and/or music are also a valuable asset here.
Our goal is to assist in preparing the next generation of Jamaicans to impact their world for Christ through the ministry of Fairview Baptist Bible College, a school established to train competent, compassionate, effective servant leaders for the ministry of Christ in the local churches of Jamaica, the Caribbean, and the world.
Help us turn possibilities into realities!
MINISTRY FOCUS
Administration & Accounting
Business & Community Development
Children's Ministry
Church Planting
Evangelism & Discipleship
Leadership Development
Theological Education
CALLED TO SERVE?
People all around the world are searching for hope, but many don't have someone to tell them about the hope found in Jesus. They need YOU. 
Contact us at ABWE Canada to find out how you can help.
Have questions? We would love to discuss how God is calling you.
Interested in beginning an application to serve with ABWE Canada?