COUNTRY
Norway and ABWE Canada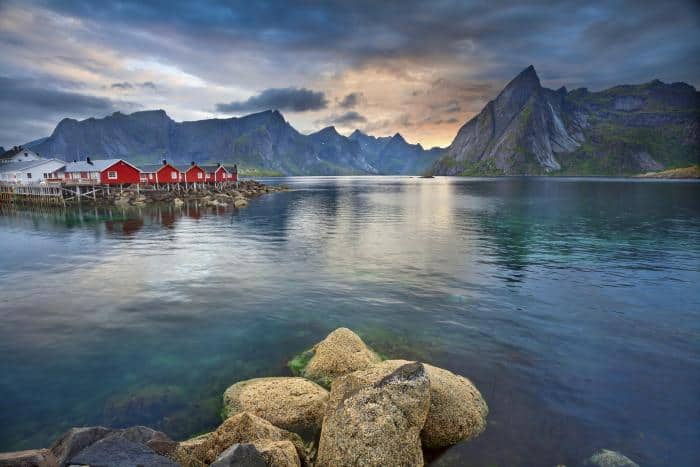 The Spiritual Need in Norway
The greatest challenges in Norway are secularism, materialism, religious indifference, relativism, and nominal church membership. These obstacles create a difficult and challenging field of service.
Theological liberalism and the charismatic movement greatly impacted the church in Norway during the past 60 years. People grew increasingly secular and materialistic with the decrease in sound Bible teaching and gospel preaching. As a result, 87 percent of the population are nominal members of the State Church. Only about 50 percent believe that God exists, only 10 percent profess some sort of personal relationship with God, and less than 3 percent attend any sort of religious service on the average Sunday. Most Norwegians go to church only on special occasions, such as baptisms, confirmations, weddings, funerals, and Christmas. They feel that all religions are basically the same.
Norway's oil industry and stable economy attract and connect people from all around the world. Norway is at a crossroad for spreading the gospel to many communities across the region. Today, God is raising up a new generation of faithful believers who are hungry for the Word and passionate about the gospel.
ABWE  Canada in Norway
ABWE Canada is making a difference in Norway through sound Bible teaching that changes lives. Our goal is to come alongside Norwegian couples and singles who are planting churches in the Oslo, Drammen, and Stavanger areas, and to help existing churches and Bible studies from Lillehammer to Trondheim.
Partnerships with national groups are leading to opportunities in campus evangelism, youth ministry, and the strengthening of struggling congregations. We are also ministering to young men who are studying theology and preparing for ministry.
We need spiritually mature people to assist nationals in church planting, mentoring, family counseling, facilitating evangelism, campus outreach, and youth ministry. A master's degree in theology or ministry is necessary for credibility in Norway.
MINISTRY FOCUS
Children's Ministry
Church Planting
Evangelism & Discipleship
Leadership Development
Student Ministries
Theological Education
CALLED TO SERVE?
People all around the world are searching for hope, but many don't have someone to tell them about the hope found in Jesus. They need YOU. 
Contact us at ABWE Canada to find out how you can help.
Have questions? We would love to discuss how God is calling you.
Interested in beginning an application to serve with ABWE Canada?