ABWE Canada is also at work in countries that restrict evangelism.
Our Leadership – ABWE Canada
ABWE Canada President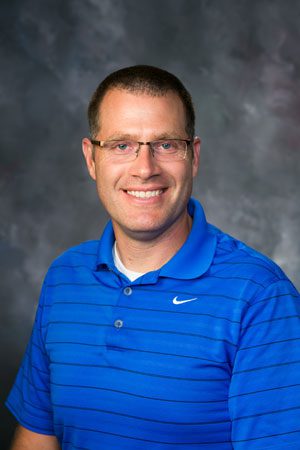 Minne Bouma was born in Rinsumageest, Netherlands, to Ted and Betty Bouma. Minne grew up as a dairy farmer's son, first in the Netherlands, and then in Ontario as well when the family immigrated to Canada. Minne graduated from Pensacola Christian College in 1997 (BA in History, and a minor in English) and completed his Master of Science in Education Administration from Pensacola in 2002.
Minne started his ministry career teaching at Ruth's Chapel Christian School in New Bern, NC and taught there for six years. In 2003, Minne and his family moved to Brantford, ON where he administered and taught at Central Baptist Academy for eight years. While ministering in Brantford, Minne, and his wife Michele, felt that God was directing them to missions, and they attended candidate classes with ABWE in 2008. The Bouma family arrived in Portugal in 2011. Minne taught at Greater Lisbon Christian Academy and served as the Assistant Field Team Leader.
Minne met his wife Michele while at Pensacola, and they married in 1998. God has blessed them with two boys: Drew (2000) and Caleb (2003). Minne loves all outdoor activities, but especially enjoys running and snowboarding. He also enjoys reading, playing games, and spending time with family.
ABWE Canada is an incorporated non-profit organization: ABWE Global, Inc. operating as ABWE Canada. ABWE Canada is governed by a self-perpetuating board of directors, which elects the members of the board from the members of the corporation.
The board of directors shall be charged with the responsibility to ensure the continuation of the biblical position and practice outlined in ABWE Canada's official documents. The members of this governing body shall be elected from the constituency who have an expressed interest in the aggressive evangelistic thrust of ABWE Canada and are in complete agreement with its theological position, core values, and ministry vision.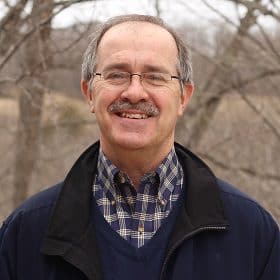 Steve Faulkner, Simcoe ON
Steve has been happily married to his wife, Judy, for 35 years. They have three adult children and one grandson. He received his BA in English from Tennessee Temple University and his ThM in OT from Dallas Theological Seminary. He has ministered as a youth pastor, a police department chaplain, and a pastor in the US and Canada. He is an adjunct teacher at Word of Life Bible Institute in Owen Sound, ON. He is currently in his seventeenth year as Sr. Pastor of Emmanuel Bible Church in Simcoe, ON.
Tim MacDonald, Sussex NB
Tim is the Senior pastor of Faith Bible Baptist Fellowship in Sussex, from 2004 to present. He trusted Christ as his Saviour at age seven, and submitted to the call of God to Bible School (New Brunswick Bible Institute) in 1991, where he met Jennifer Crossman. They graduated Bible School in 1994, at which time he began pastoring alongside his dad, Rev. Dr. David A. MacDonald at Munroe Ave Baptist Church, New Glasgow, NS. Jennifer and Tim were married in June of 1995 and have two children, Caleb & Elaina.
Darla MacPherson, Sackville NB
Darla is a nurse practitioner. She has been married for 37 years, has two sons and two beautiful grandchildren. She was saved at age 11 and is an active part of the ABWE Canada community. She has gone on 3 mission trips and is the chair of the missions committee at her church.
Peter Maybury, London ON
Peter has served the Lord by seeking to build up His church. For thirteen years, he was a missionary with ABWE to Togo, West Africa alongside his wife of 23 years Janice and their two children. On returning to Canada, he was privileged to pastor four years in Windsor, ON. Currently, he is attending his home church in London with the goal to encourager of his pastor.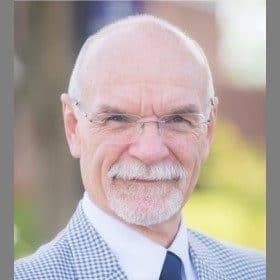 Dr. Brent Powell, Lucan ON
Dr. Powell has a passion for Christ's work and people and has served in full time Pastoral ministry for over 30 years. He has also taught on campuses in The United States, Canada, Australia, and the Caribbean and is presently the Dean of the John Wesley School of Leadership at Piedmont International University in North Carolina. Dr. Powell and his wife Esther have one daughter. He has previously served as
chairman of the board of ABWE Canada.
Daniel Ryckman, London ON
Dan is a CPA (accountant and auditor) living in London and assists the ABWE Canada board with finances. He, his wife, and three children have lived in London for 25 years and enjoy working in many church ministries. Their friendship with ABWE missionaries goes back 25 years. As a missionary kid who grew up in Central Africa, he returns to help in any way possible via short term trips – assisting with logistics, accounting, witnessing, and any other work that needs to be done.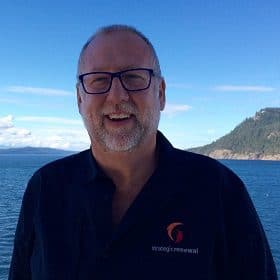 Lindsay Taylor, Grande-Digue NB
Dr. Lindsay Taylor has served in pastoral ministry for 37 years all across the country. He is often sought after as a Bible teacher, conference speaker, and an encourager. In his semi-retirement, he now serves as the president of Strategic Renewal Canada. He and his wife Kathy have been married for 38 years and they have three adult children, a son-in-law, daughter-in-law, and three grandchildren. Their oldest daughter, Jennifer, serves as a missionary with ABWE Canada.
MESSAGE MAGAZINE
Subscribe to ABWE's award-winning Message magazine.